Call for Innovative Parkour Program Facilitators!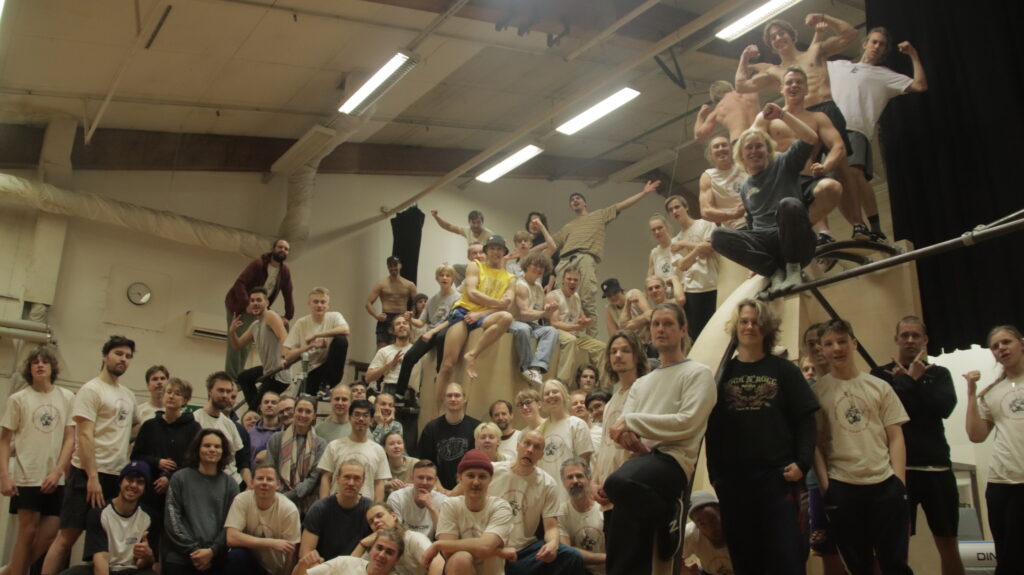 Are you a parkour enthusiast with a passion for getting the community involved in all kinds of fun and interesting activities? We have an exciting job opportunity for you in Supreme Parkour Armageddon – one of the world's longest-running parkour events taking place again in Turku, Finland in February 2024!
Event Details
Date: 23.-25.2.2024
Location: Turku, Finland
Venue: Largest indoor parkour environment in Finland, surrounded by top-notch outdoor spots spiced up with Finnish winter
Opportunity: We are seeking enthusiastic and creative traceurs to lead some exhilarating program at our parkour event. Whether you specialize in traditional workshops for smaller groups or prefer orchestrating major adventures for a crowd of 100 participants, we want to hear from you!
Benefits
💰 €200 reward
🎟️ Free access to the event
🛌 Accommodation and travel expenses covered
Applying
Consider your program: what is it about, what kind of experience it will be and how it's carried out; would you prefer to have multiple runs for smaller groups (~20) and shorter time, one run for all the participants (~90) with up to quadruple time, or something in between; what kind of facilities do you need and would you prefer it indoors or outdoors.
Shoot us an email at spka@parkour.fi introducing your program concept (or a few options); your short biography and a short CV; and a few words on why we should choose you and this specific program.
If your idea requires specific facilities, equipment or a budget, mention that as well.
Up to five positions available
Apply individually, with an existing colleague or ask us to provide you with a helpful co-host
Application Deadline: 13.12.2023. All applicants will be contacted by 19.12.
Take advantage for presenting us:
Innovative viewpoints and/or program concept(s) for either indoor or outdoor environments, or both. Something that's not "just another workshop".
Ability to engage and inspire participants of various skill levels
Passion for parkour or movement culture in general
Personal background in coaching, group facilitation and/or event design
Join us in making the next Supreme Parkour Armageddon an unforgettable experience! To apply or inquire, contact us at spka@parkour.fi. And if you don't feel like offering anything this time or if your concept won't get chosen – maybe just join us as a participant for this grand parkour action in Turku!
Follow us for updates:
www.parkour.fi
IG: parkour.fi
FB: Suomen Parkour Ry